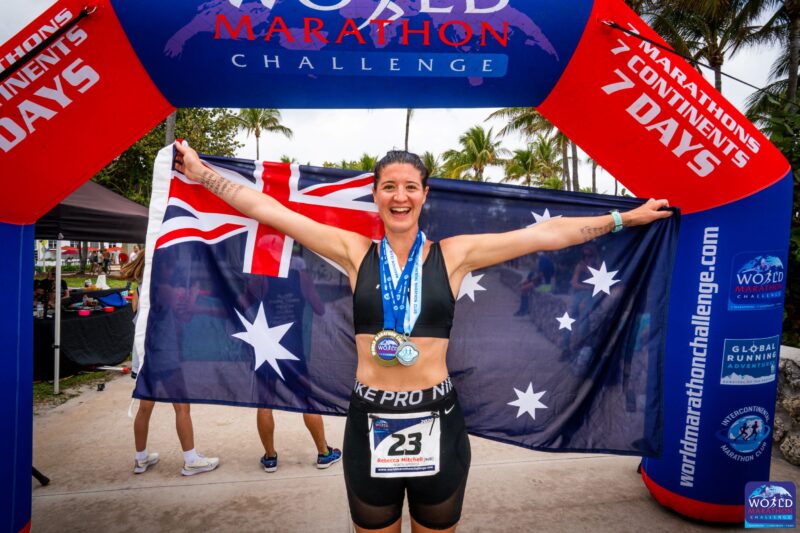 Beck Mitchell
Race Director
Picture above while competing in the World Marathon Challenge.
The history behind 'Run For The Young' started all because Beck Mitchell wanted to run her first marathon. In the first year, it was her and 98 other runners – and since then it has grown into a international running event, attracting international runners and ultra-marathon runners!
Beck Mitchell is an inspiring leader helping to change the lives of young people – and in February 2020 she became the 5th female to represent Australia in the World Marathon Challenge, running 7 marathons on 7 continents in 7 days!!
Beck is our home grown hero and she continues to pour out her passionate for running and helping others every year at RFTY.
BB crew
The vollies
Above are a handful of incredible crew that make up part of our amazing team! Our event relies on the volunteer efforts of many people and RFTY simply wouldn't be possible without them!
Every year, over 60 vollies give up their time to make the event something very special! These include a number of youth and young adults who are involved in the programs at BB. Not to mention the thousands of hours spent in the planning and preparation. For this, we are so grateful!